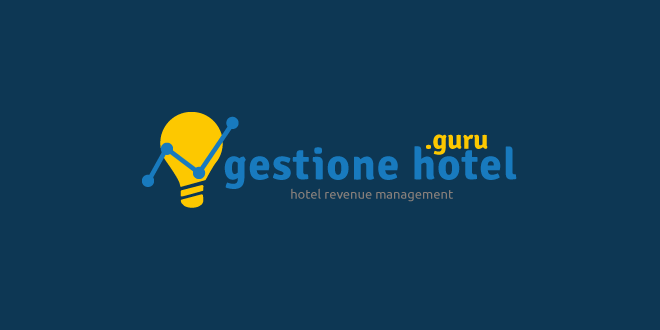 Ho letto questo post su un blog specializzato e penso che potrebbe essere d'aiuto per tutti coloro che sono alle prese con la distribuzione on-line della propria struttura ricettiva. Penso che sia molto completo e che comprenda tutte le best practies che al momento vanno per la maggiore.
It is time to ask ourselves the annual question, what's new? How do we have to adjust our hotel distribution strategies to safeguard and enhance profitability? How can we enhance and expand our online presence, reach and exposure? It seems hoteliers are getting savvier and are more than ever ready to go to war and take what is theirs … Direct Sales Rules!
Yes it is indeed time hoteliers get back into the trenches and fight to regain a healthy balance in their business' segmentation. The contribution level of direct sales has an immediate impact into the profitability of your hotels.

In 2014 hotels will have to be there where it matters most, where the flesh meats the bone. Where is this you might ask? It is quite simple, where consumers do their travel research.

Don't get me wrong, we love the business 3rd party websites. We have great admiration for their business model and capacity to drive consumers from all ends of the world to our hotels.

We just have to make sure we do our job well and take what is rightfully ours.

So let's not point fingers at others. It's the easy way out, and won't lead to any results anyway. Instead we need to put ourselves in midst of the heat of the battle for business.

Here are Xotels' 2014 Hotel Distribution and Revenue Management tips:

---

Protect your Brand

I have been speaking with many marketers over the last weeks and all seem to conclude the same. It is essential to reduce dilution of branded search traffic to OTA. The leakage caused by advertising on your trademark (hotel name) by third party websites is turning out to be extremely costly for hotels.

Of course OTA's will not stop this practice. It is their highest profit margin source of business. You can't blame them for stepping in where hotels are not investing. They are in business to make money and profit.

Hotels have to protect your brand to protect margin! There are some very simple steps to achieve this.

Xotels' Tips:

Trademark claims
File Trademark protection claims on the search engines to protect your brand name from advertising. Yes, this still works in many countries (outside the US & UK). Once approved report individual ads on a weekly basis to keep your search results clean.
Advertise your own Brand
Run PPC campaigns on search engines advertising your own brand name. If you do this well your ads will be listed above OTA ads and you will steer consumers directly to your hotel website.Hesitant about investing and incurring additional cost? We are currently getting to a 5% to 6% cost on these campaigns. A lot better I would say than the 15% – 25% commission travel agency websites charge, or the 25% – 35% reduction for Net rates through wholesalers. You can do the math from here  …
Manage the OTA Relationship
Enter into a dialogue with your distributors to refrain them from advertising on your brand. Demonstrate to them that you value your partnership, but it needs to be a fair, win-win situation.

Plug your leaks!

---

Meta-Search Domination

The internet has moved way beyond search engines like Google being the main platform driving consumers to either hotel or travel agency websites. A new layer has gradually moved into and established itself and a key force in the vertical business column of our sector.

The distribution landscape as we know it has changed drastically over the last year. The 3rd party OTA websites have to increasingly deal with an intermediary themselves. The meta-search phenomenon has really taken off. The platforms in this new level in the distribution chain are nothing less than a price comparison websites, benchmarking which channel has the best price for a hotel for your travel dates.

The likes of Kayak, HotelsCombined, WeGo, Kelkoo, HipMunk, Momondo, and many more …

We also see other key players in travel, Trivago and Google Hotel Finder for instance, moving into this area as it is abundantly clear that the value of offering the best rate to the consumer is unbeatable. Conversion levels are high as the traffic is high as lookers have been pre-qualified down the level of product preference and price sensitivity (budget) and the steps to turn them into bookers is significantly reduced.

Currently the OTA dominate the meta-search space.

And if you start taking a close look at what is happening here you will find that once again they have gotten creative to drive business their way. They smartly manipulate the rates to break rate parity offering rebates to their clients from the commissions you have contractually agreed with them. So even if you upload a price of $/€ 150, don't be surprised if it sells online for $/€ 147.

But not just the online travel agencies you have a direct contract with are aggressively after the traffic of these powerful price-comparison mega websites. At the same time wholesalers are offloading their inventory through other affiliate travel websites. These contracted FIT rates at 30% to 40% of your BAR price, are often marked up at a minimum.

Many of them working with intelligent algorithms adjusting the price automatically and independently per channel (and even per date), based on what other channels are offering. It is a constant battle for market share in which €/$ 1 of price difference can lead to tens of thousands of euros or dollars (and much more even) of revenues per year for a single hotel.

Xotels' Tips:

---

Reputation is a main Key to Success

It speaks for itself that your online reputation will have a huge impact on how much interest your hotel will generate. It requires a lot of attention, and focus on constant improvement of weaknesses.

Important to realize is that we should look beyond TripAdvisor. Other platforms like Google+, Yelp, Zoover, etc are also essential to your online image and presence.

Xotels' Tips:

---

Multi Device Strategy

As we all know by now mobile is on the rise. Consumers do research travel options and book them over multiple devices. We have to adapt our strategies to this.

Looking at myself, I fit the behavior of the new consumer. In the train to and from work I am on my mobile phone looking for new stuff, and as well hotels when wanting to go away on a trip. In the evening on the sofa or in bed I show my wife on a tablet what wonderful hotels I have found for our next escape. The day after on my desktop I book a flight and a hotel room, as I find it easier to type all details on a real keyboard.

Here some statistics we have found online to give you a clear idea of the current potential or loss of business:

17% of Global web usage on Mobile according to Google (back in July 2013)
54% of Social Media usage is done on Mobile devices
Around 35% of Hotel Website traffic comes from Mobile & Table devices
Almost 15 of online hotel reservations are done on Mobile or Tablet devices
and it continues to grow rapidly

Xotels' Tips:

Don't leave market share up for grabs to others. Make sure you have websites optimized for mobile and tablet devices. You should basically have 3 websites: Desktop, Tablet, Mobile.
And all need to have responsive design, adapting seamlessly to various screen configurations maintaining an impeccable look and feel and navigation experience. Keep in mind mobile and tablet devices come with many different screen resolutions an operating platforms (IOS for Iphone and Ipad, Android by Google, Windows by Microsoft etc), and your website must function well on all. Quite a challenge …
Also your IBE, internet booking engine, needs to be mobile and tablet friendly. Preferable again there would be 3 versions.

---

BRIC and beyond

BRIC has been hot acronym of the last few years. Brazil, Russia, India and China were the emerging markets. New source markets which are now getting on the hot lists are Peru Argentina, Colombia, Indonesia, Thailand, Malaysia, Vietnam etc …

Xotels' Tips:

Offer your website and booking engine in the languages for secondary emerging feeder markets relevant for your destination.
Identify distribution channels that can help you capture travelers from these markets.

---

Flash Sales is not Dead

I have heard many fellow industry colleagues proclaim that flash sales is dead or on the demise. From our experience this year I would say the contrary. Flash sales is here to stay.

Mind you, we have to be ever so cautious not to undermine our current hotel distribution strategies.

Xotels' Tips:

---

Target Niche Market Segments

Niche market segments are easily identifiable and targetable. Think about the specific individual reasons why people are coming to your destination and build a sales strategy only for them.

OTA are large companies and generally cannot compete on such a micro-level. So it is an effective way to drive extra direct sales.

Xotels' Tips:

Indentify niche target markets for your destinations and hotel by looking at travel motive or demographics. Here some examples; culinary and gastronomy, incentive, active break, museums, live music, travelling with their pet, senior citizens, families, etc.
Identify related keywords they might search on for your destination. (use Google Adwords as a resource)
Build a package for each individual niche target market and upload it in your website booking engine.
Build optimized landing pages to attract these niche market segments and convert more direct sales.
Segment your mailing list based on information preferences, so you can market each packages as well to the right audience.

---

A lot of work to do next year as you can see. In any case I hope these tips for 2014 will help you with your hotel distribution and revenue management strategies.

Because it will be the year of the Battle for Direct Sales!